After careful consideration and a desire to keep everyone as safe as possible, we will re-open the restaurant on Wednesday, May 6, 2020 at 11:00 AM. We will set the restaurant, bar, and patio to the guidelines listed below.
Restaurant seating inside is limited to 25 percent of posted occupancy. Tables must be placed at least six feet apart. Parties larger than 10 are not allowed. Bar seating is also not permitted.
The seating capacity will be limited to a total of 37 people. When capacity is reached, no one else can enter the building. To assure that we have space available for your party, YOU MUST MAKE A RESERVATION. Tables and chairs will be set according to the guidelines listed above and CANNOT BE ALTERED.
A limited take out menu is available along with any sealed alcoholic beverages for you to take home and enjoy. See below for our available wine list by the bottle!
Call now to place your order!
(813) 920-6681 x3.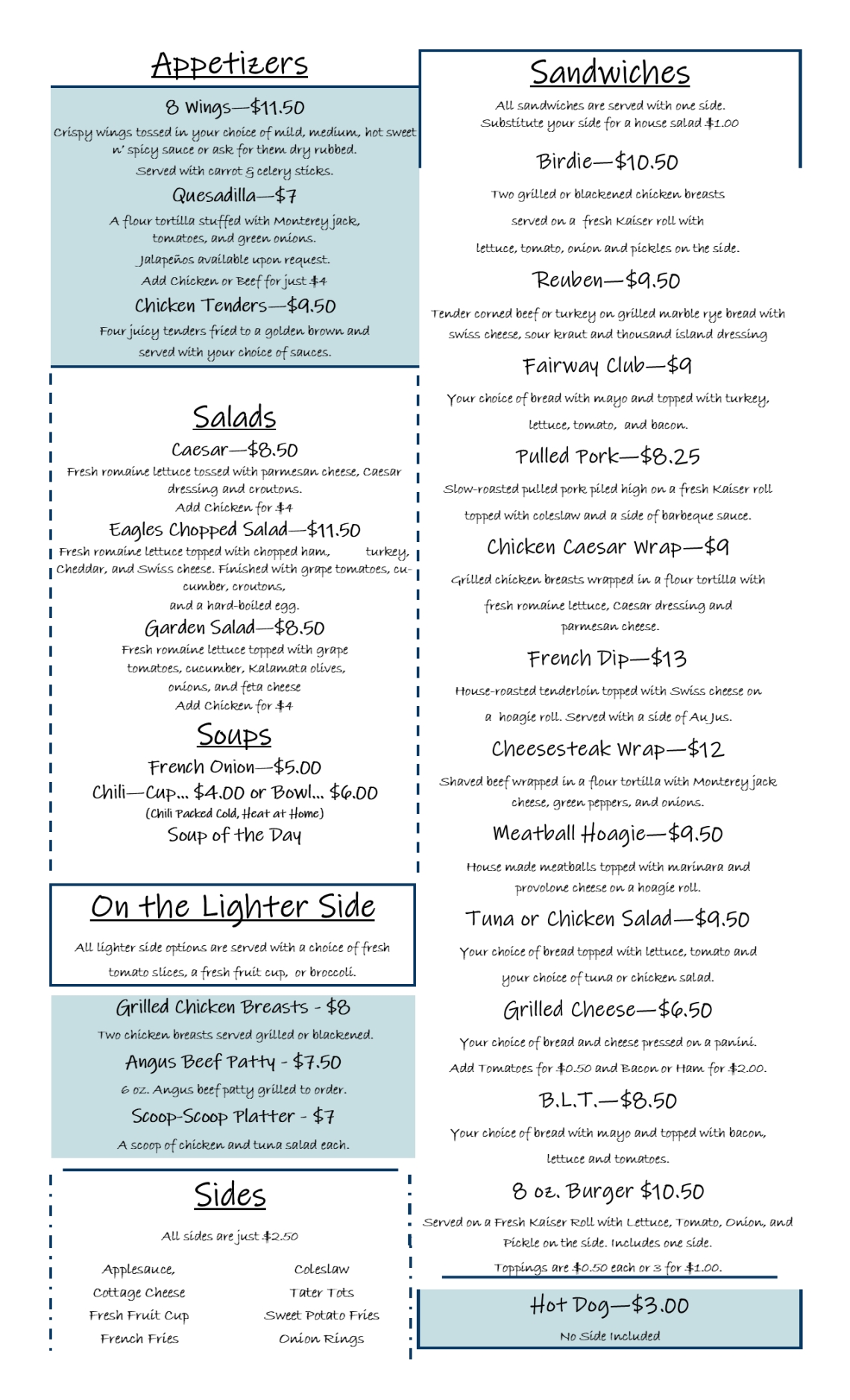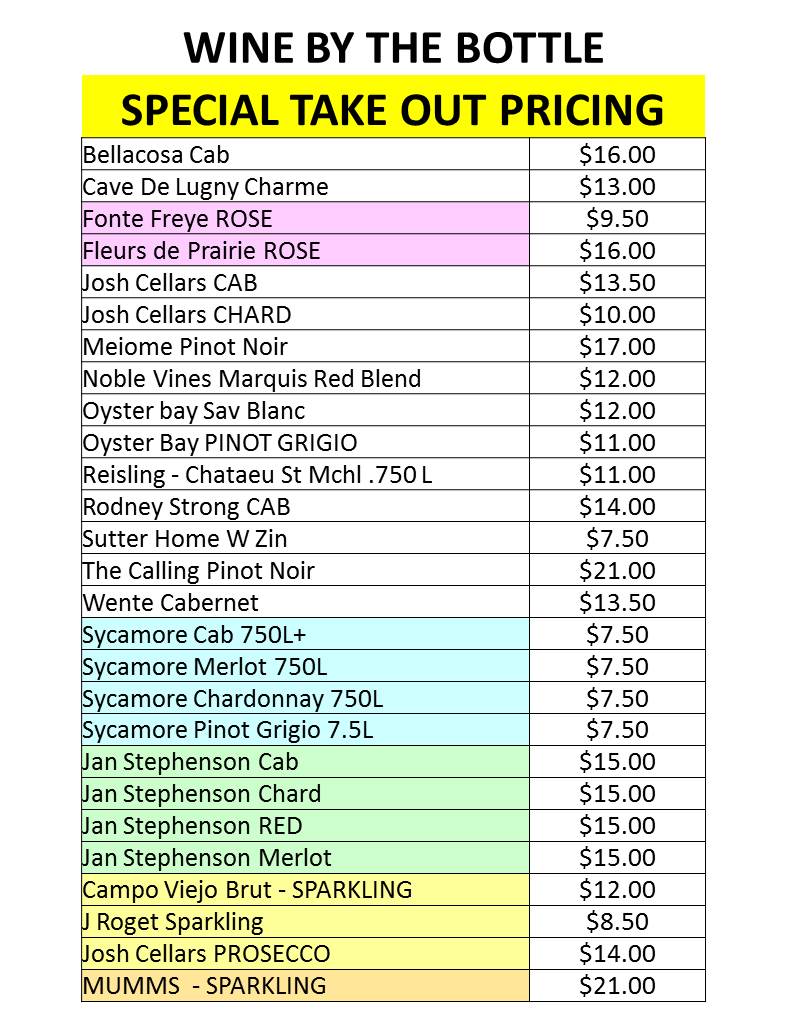 Until Further Notice, the Full Menu found below is not available.
Please refer to the above menu when ordering take out for the time being.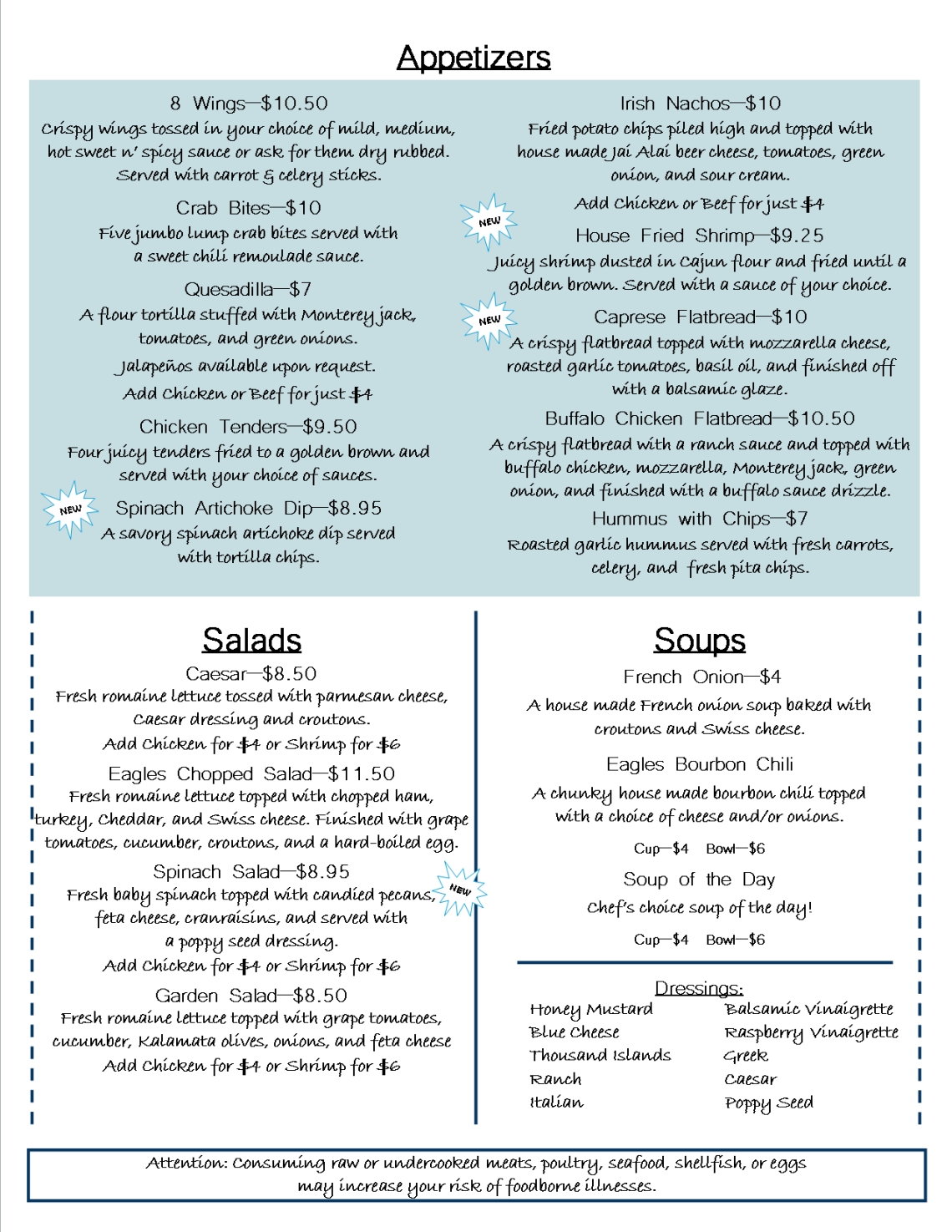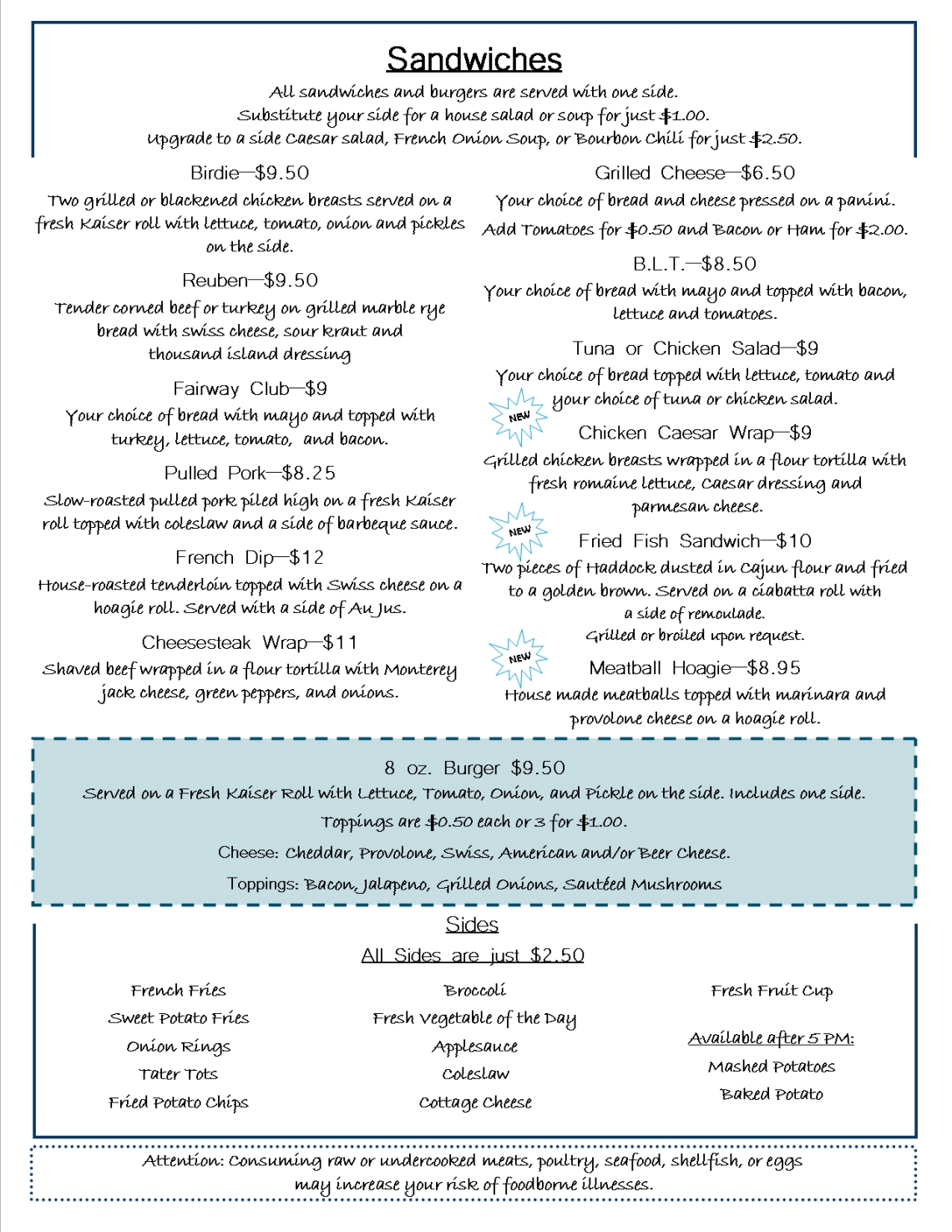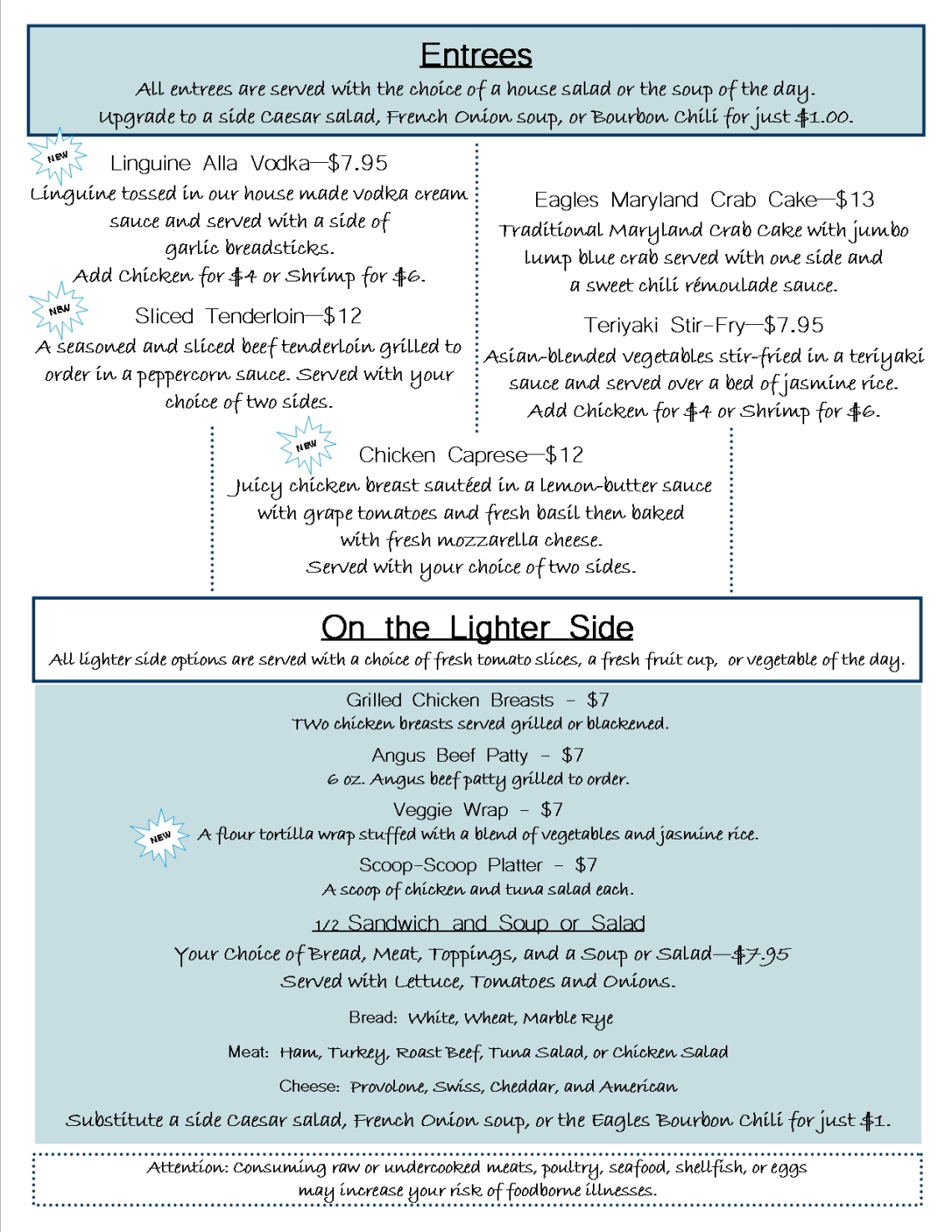 For parties of 6 or more, please call the clubhouse for reservations.
Reservations are always welcome. 813-920-6681 x3